Investor Overview
Our Investor Information
Company Overview
Rhythm is a biopharmaceutical company aimed at developing and commercializing therapies for the treatment of rare genetic disorders of obesity.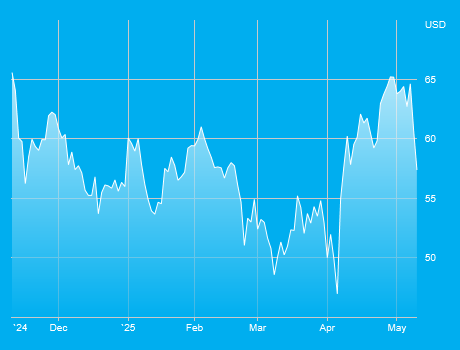 Copyright West LLC. Minimum 15 minutes delayed.
Press Releases
November 13, 2019
Rhythm Pharmaceuticals to Present at Stifel 2019 Healthcare Conference
November 4, 2019
Rhythm Pharmaceuticals Announces Late-breaking Data from Phase 3 Trials of Setmelanotide in POMC and LEPR Deficiency Obesities at ObesityWeek 2019
Investor FAQs
More FAQs are coming soon.
Founded
Delaware, November 2008
Headquarters
222 Berkeley Street, 12th Floor
Boston, MA 02116
Phone: 857-264-4280
CUSIP number
76243J105
Transfer Agent
Computershare Trust Company, Inc.
250 Royall Street
Canton, MA 02021
www.computershare.com
US Phone: +1-800-962-4284
International Phone: + 1-781-575-3120